Expires April 07, 2120 23:59 PST
Buy now and get 20% off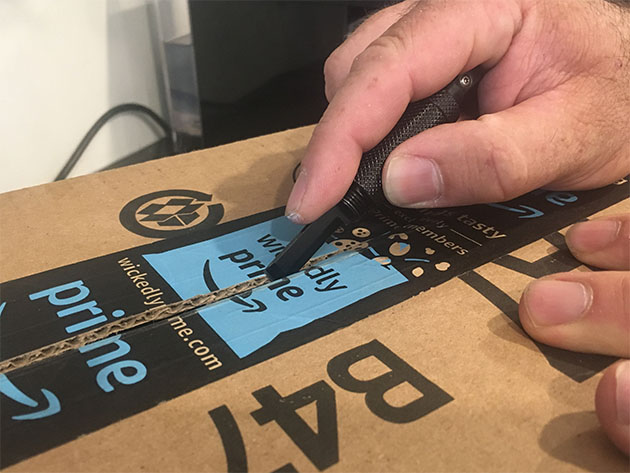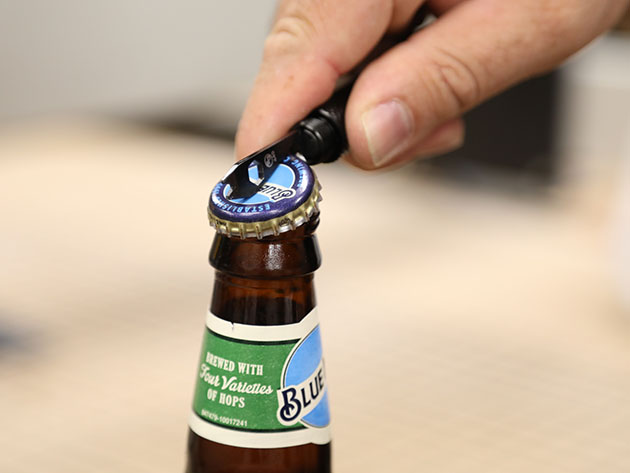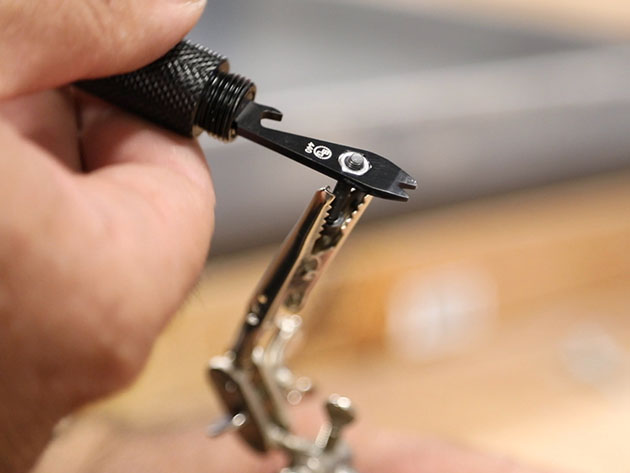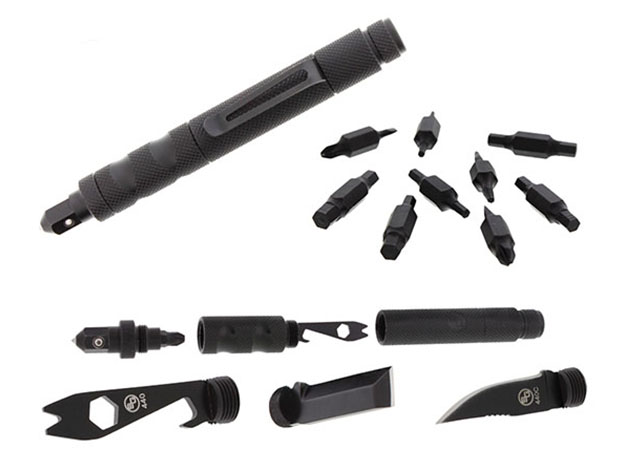 KEY FEATURES
How many times have you needed a screwdriver for a quick tightening of that loose screw on your cabinet or under your chair, but were too lazy to go rummaging through your toolbox for such a small job? StatGear has created the BitzBlade 2.0 as an epic tribute to the human ability, the drive to create and our aptitude for advancement. BitzBlade 2.0 is basically the evolution of the multi-tool with 26 features packed into a sleek design. Now you have an interchangeable knife, box cutter, and hex wrench along with a flashlight and 9 interchangeable double-sided S2 steel bits. All these features are packed in one tool and included carry pouch for easy carry.
Successfully funded on Kickstarter at $121,180
3 interchangeable tools: knife, box cutter/scraper, hex wrench/pry bar/bottle opener
9 interchangeable, double-sided S2 steel bits w/ standard & metric types/sizes to use
Tungsten carbide tip window punch at the end for emergencies
LED light easily activated w/ a simple twist
Featured in Gadget Flow, Cool Things, Trendhunter, Personal Defense World, and more!
PRODUCT SPECS
Specs
Color: black
Materials: aluminum
Product dimensions: 9.0″H x 6″L x 1″W
3 interchangeable tools

Kinfe blade
Box cutter, scraper
Pry bar, hex wrench, bottle opener

Window breaker
Flashlight
9 interchangeable, double-sided S2 steel bits (18 total drivers)

Phillips #0
Phillips #1
Phillips #2
HEX 1/8″
HEX 3/16″
HEX 5/32″
HEX 9/64″
HEX 1.5MM
HEX 2MM

HEX 2.5MM
HEX 3MM
HEX 4MM
HEX 5MM
Slotted 1/8″
Slotted 3/16″
Slotted 3/32″
Torx T6
Torx T7

Manufacturer's 90-day warranty
Includes
9x S2 Steel double sided bits
Prybar / hex wrench / bottle opener
Box cutter/scraper
Knife blade
LED light
Carbide tip window breaker
Bits pouch
Pocket clip
Heavy duty nylon tool pouch with belt loop