Expires May 20, 2120 23:59 PST
Buy now and get 10% off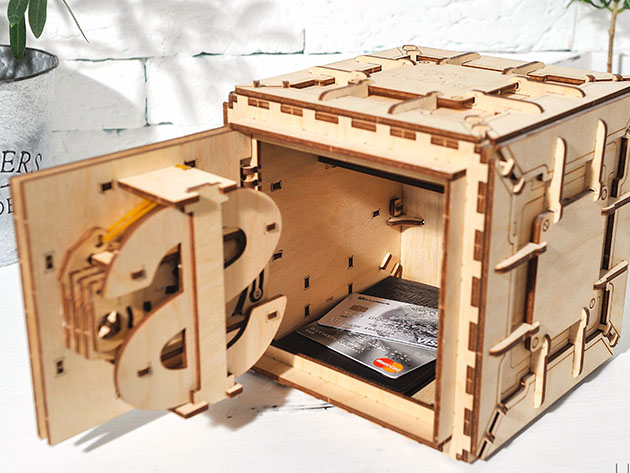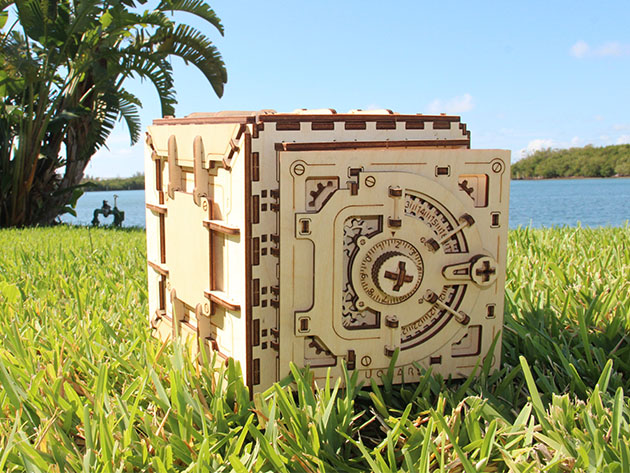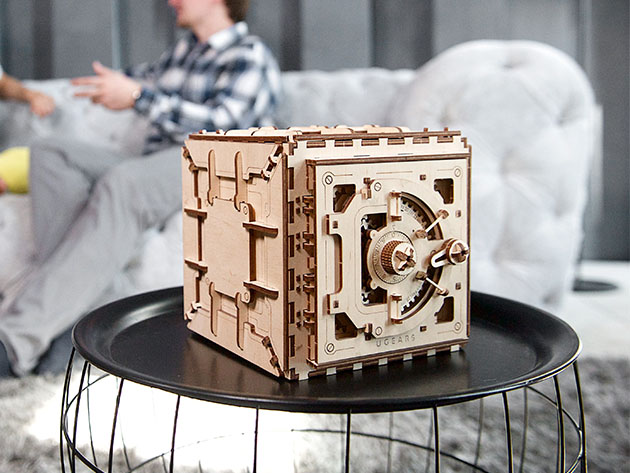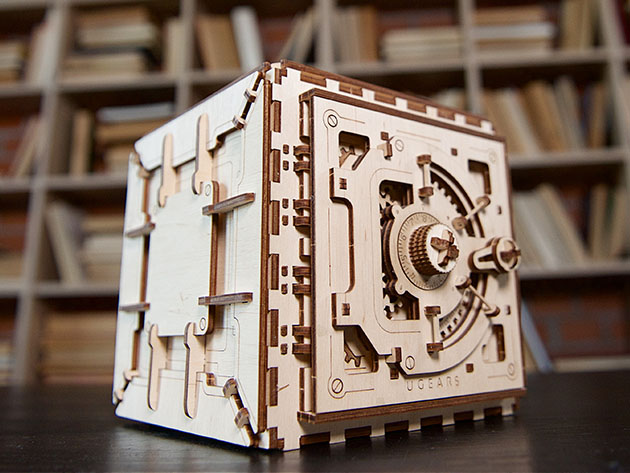 KEY FEATURES
Use coupon code MODELKITSAFE at checkout to get this product for $49.99
UGEARS creates eye-catching and imaginative self-propelled wooden mechanical model kits that can be assembled without glue. The designs are inspired by real-life mechanisms and embody the love of art and ingenuity. Each model provides an engaging and rewarding experience for you, your friends, or your family.
3D Wooden Mechanical Model Kit (Safe)
Considering safe-cracking as a profession? This might be just where you should start. Build your own safe with a personal lock combination, store your most precious items in the safe (jewelry or candy, your choice), and then promptly forget your combination! Follow the handy steps in the instructions to master the mix of slow knob twists and careful listening to tumbler movements that will open the lock. Will you retrieve your items, or will you have to hire a locksmith? Try it and see.
4.4/5 stars on Amazon:

★ ★ ★ ★
★
Wooden mechanical model produces motion
Details are already cut & ready to assemble
Easy to assemble without glue & chemicals
Perfect for family projects through hands-on STEM learning
PRODUCT SPECS
Specs
Model: Safe
Materials: plywood, birch, rubber
Size models in finished form: 7.7″ x 7.3″ x 6.9″
Inside space: 6.1″ x 5.5″ x 4.1″
Number of components: 179
Estimated time of assembly: 6 to 7 hours
Level: medium
No glue required
Includes
3D Wooden Mechanical Model Kit (Safe)